When my Mom removed a big cabinet from her kitchen...I snatched it up! I knew I could use the extra storage, it was just a matter of deciding what to do with it and where I would put it. Well, first it was by my front door for shoe storage. Now It has found a new place in our play room. It is the best toy storage I have ever had. Let me tell you how I did it. (Please note I built this a while back so I went on a hunt to take pictures of stuff I had as examples. I almost have enough stuff to build one more...hmmmm, where to put it?)
What you need:
-An old kitchen, bathroom, or garage cabinet. Whatever you can find.
-A piece of wood that is about 1/2 inch longer and wider than the top of your cabinet
-button feet (from Lowes)
-wood glue (love gorilla glue)
-your favorite color of paint
-sand paper
-drill
What to do:
What I did first was clean up my cabinet and paint all my pieces so all I had to do was put it together.
Next, I drilled holes in the bottom of the cabinet for the button feet to screw in. I added a dab of glue and let the weight of the cabinet hold them in place.
Then, I ran a bead of glue along the top of the cabinet and placed the piece of wood on top of it letting the extra hang over the sides evenly and the front so it has a little lip.
Once the glue all dried, I added another coat of paint and sanded the edges to give it the aged look.
So simple! It's perfect.
I'm linking up to:
Shabby Chic Cottage
Creations By Kara: Look what I made... PARTY!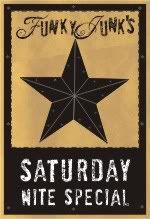 Bobbypins Boardwalk Bragfest
This project was featured on: