So the fence isn't a farm fence. We removed part of ours for our home addition to be finished. I reassembled it and went to work. I got this idea from the super talented girls over at
Alchemy Junk
. Here is what I did.
Took my fence piece and cleaned it up.
Then I watered down some cream acrylic paint and white washed the whole thing.
Next, I made a compass with a nail and a piece of string. I used a small paint brush instead of a pencil.
I then went back over it with a thicker paint brush.
My awesome neighbor let be borrow her cricut and I cut out an I,V,and X and used them as stencils. I used watered down black paint.
Here she is with all her numbers...
Then I sanded her down. All around the edges, each number and the circle to tone down the black.
Now she needed a little rusting. I combined red, yellow and brown paint with a little water and rubbed it over all the holes.
And here she is in all of her fabulousness!
Can't you just hear the roosters crowin? I love this...don't you? Thanks to the girlies over at .....
Alchemy Junk
. I'm linking up to Shanty2Chic's Party
And also: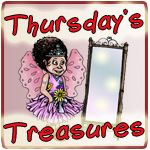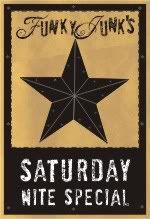 Go check out all the great people who have linked up.